Why are Celebrations important to a Student in their College Life?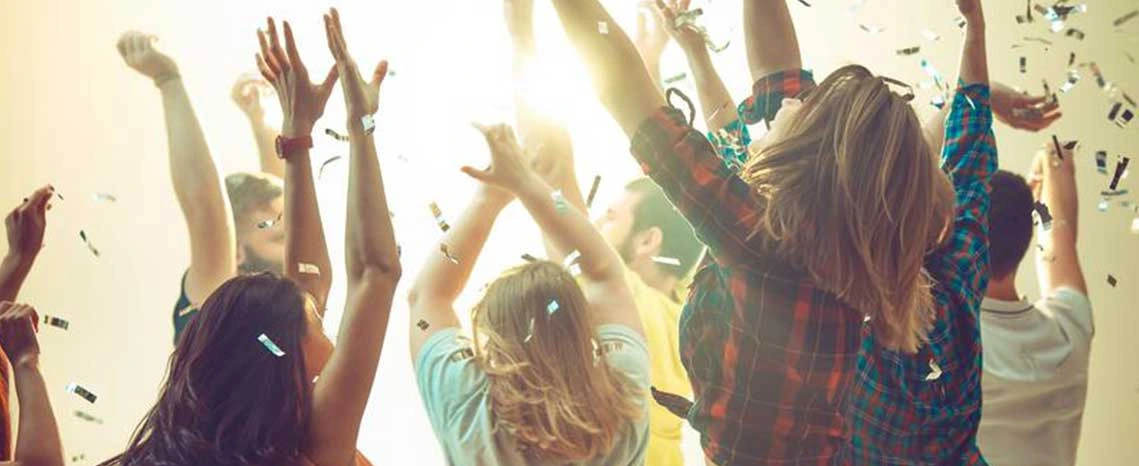 College fests and festivals are joyous occasions of celebration and opportunities for exposure to the outside world to build and maintain an extensive network in a student's life. These events can help social skill development and help to explore innate talents, and create creativity. The diversity of talent, socio-cultural variety amongst the student's community representing the length and breadth of the country is a showcase of the nation's cultural melting pot.
The celebration of the important festivals, national days and fests on campus brings about a burst of energy in the student's life. The entire campus comes alive at Mahindra University (MU) with a riot of colours and cheerful demeanour amongst the students. There are colourful props, decorations, and lighting around the campus, which provides opportunities to create pictures memorabilia. Apart from academic learning, MU encourages students to celebrate every day with enthusiasm and positivity to develop into well-rounded, multi-faceted persons.
There are many clubs at MU, such as The Media Club, The Erudite Club, The Outreach Club, The Music Club, The Inquisitive Club, and others that provide multiple avenues like events, fests, and self-development social interactions for a vibrant community living.
Team Building: Fests provide students with team building, cooperation towards holistic development of oneself and their talents, whether literary, GK, sports, singing, dancing, crafts, fashion, and others, and a welcome change from their usual routine. These days fests and celebrations are well-made use by students to create a brand image for the institution they represent and consequently for themselves too, thus carving out a niche in the more extensive Educational ecosystem.
Helps in Learning: College fests help expand the horizons in learning in a student's life. Many of them actively participate by joining and becoming a member of the internal teams, managing finances, vendors, sharpening networking skills, and enhancing their college's reputation on the whole.
Separating Education and Creativity:Many students are creative in selecting niches that curriculum exams or aptitude tests cannot determine. During these celebrations, the creativity and skills of such students are exposed.
Develops Critical Thinking: Handling a fest or a festival involves a mini project execution involving planning, scheduling, resourcing, time management and delegation of various tasks. This helps in the development of critical thinking. In addition, one has to handle the finances, making pitches to the vendors, case studies which help in improving the analytical aspects in a student.
Helps in Improving Networking Skills: Volunteering and organising fests showcases a collectively responsible attitude and puts to test one's organising skills and the ability to handle various tasks. Skills which develop by organising festivals and celebrations are planning, leadership, teamwork and multi-tasking. When displayed practically, these skills can help students boost their careers and help them interact with their peers and make new connections.
Developing Emotional Intelligence:Participating in social events will build your social skills and empathy and grow your emotional intelligence, using your emotions to create positivity and compassion towards others and things around you. In addition, the interactions developed due to events and celebrations help build different perspectives and understand others better. It also provides an opportunity to develop and expand your peer group.
Provides a Refreshing Break from Academics:It is always good to take a refreshing break to move away from the monotony of work. It can be a stress buster that lets you move away from the troubles of exams or studies for a brief period. Whether it is through fests or celebrations of certain days or festivals, in many cases, it is a rejuvenating experience for the students.
Helps in Strengthening Relationships:Participating in on-campus social events lets students meet various people, including the teaching community, in a social setting and thus create bonds. It helps them forge better friendships and maintain better relationships, which can help them personally and professionally. In addition, students get to learn better negotiation skills, communication, and enterprising skills.
Such festivals and celebrations offer students to bloom, develop and thrive together and bring about a sense of togetherness with cultures from various parts of the country. It imbibes qualities like sensitivity, creativity, critical thinking, analytical thinking and discipline. Celebrations of festivals and days make the students more aware of their culture and surrounding, and it has become an integral part of imbibing other's cultural beliefs too. Last but not least, it brings about cheer and happiness to the students' faces.