Youngsters Will Make it Happen @ E-Hub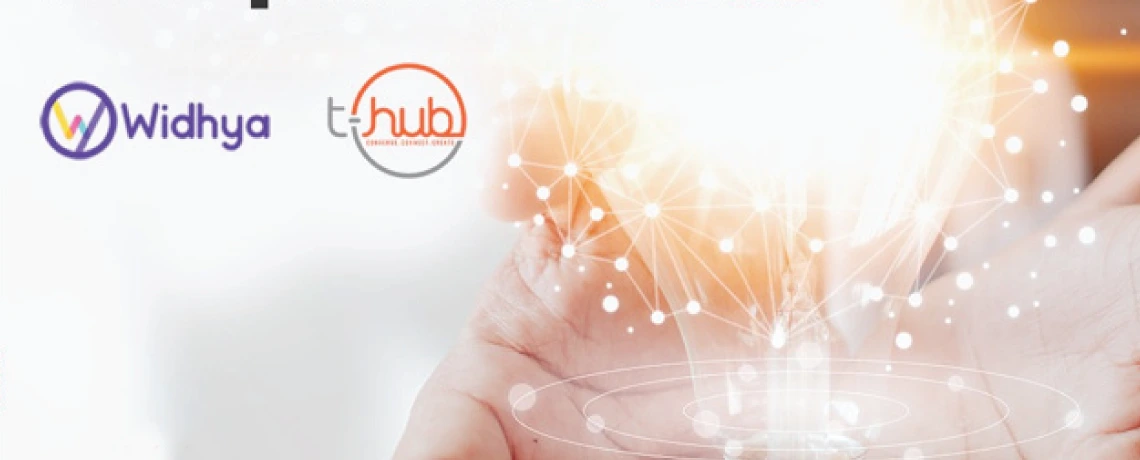 To support the initial steps towards the entrepreneurial journey of founders and their teams, the center for entrepreneurship and innovation runs an on-campus incubation center called Mahindra e-hub. Mahindra e- Hub (Me-H) is an industry agnostic technology-based incubator (T.B.I.). It is spread over 2000 sq. feet of area, which can accommodate 15 entrepreneurs. The incubation Centre facilitates the process of starting, shaping and scaling up new innovative ventures resulting from student-faculty research.
Mahindra e- Hub (Me-H) is an integral part of the center for Entrepreneurship and Innovation at Mahindra University (M.U.). The Incubation center has been set up to harness the intellectual potential and the spirit of enterprise among the university's students, faculty and alumni. It also intends to nurture those who want to solve social, economic, and civic challenges through technology cutting across various sectors of the economy. At its core, Mahindra e- Hub is a technology-based incubator (T.B.I.) that is industry agnostic and is driven by critical thinking, innovation and a spirit of enterprise.
Me-H intends to facilitate the creation of ideas and commercialization of inventions that benefit society as well as the local and national economy. To this end, this incubation policy lays the foundations to provide guidance and management structure, enabling ideas to develop as companies.
There have been several young entrepreneurs who have made their mark in several areas. Let's read about some of them.
Team Gas Monkeys Racing, the home-grown racing team of Mahindra University's S.A.E. club, unveiled its first car, called the Orangutan. Vedant M. Sangani, Y Jathin Reddy and Pavan Kushal Velagaleti were the students who designed it for the SAE INDIA BAJA student competition for the 2020 season. At first, they qualified in the virtual event and then participated in the main event at Indore in January 2020.
Telangana's first Autonomous Underwater Vehicle (AUV), Black Pearl, got selected in the Top 30 teams worldwide for SAUVC 2020. The vehicle's build was primarily carried out by Naval Pattar, Nishith, Pulkit, Suresh, Srikanth Gadde. Sai Madhavan and Sai Kiran Kumar led the overall project.
Chakshu.ai is a Deep Learning SaaS start-up with a mission to disrupt the Status Quo by leveraging the power of A.I.They harness State-of-The-Art Computer Vision technology to solve complex problems efficiently. Chakshu Face Attendance App is an attendance recording app that uses face recognition to recognize employees and mark their IN/OUT attendance at a workplace. They are a team of 4 hackers: Kartikeya, Aayush, Shreyasi and Vinay.
FAVO Construction Technologies Pvt Ltd:- A team of three, Siri Chandana Vodela, Shiva Bhisne and Gaayatri Yarlagadda, alumni of Mahindra École Centrale, started up Favo Robotics in 2018 and incubated at the E-Hub aka Incubation Centre. They are a robotics start-up based out of Hyderabad, India, making construction automation accessible by providing affordable automation solutions to the construction industry to increase productivity and reduce the cost of construction. Their flagship product is a brick masonry assistive robot that collaborates with four humans and builds walls. Their assistive robot doesn't replace humans; instead, it fills the acute skilled labour shortage and employs fresh civil engineering graduates. Moreover, the robot can be repurposed for construction 3d printing, plastering, painting and material handling.
Kunal Jadhav, final year E.E.E. student and team, wins third prize in All-India Conclave on Fabless and Fab Semiconductor Ecosystems (FFSE)
Kunal Jadhav is a final-year E.E.E. student. He, along with his team members (Kousik Nandury, Mythri Komuravelli, V Meghana Reddy, Ashritha Akula, Keerthana Gottipati, Asrith Reddy, Parthasarathi Reddy, and Cheela Ramu Hemanth), won third prize in the All-India Conclave on Fabless and Fab Semiconductor Ecosystems (FFSE) conducted at the Indian Institute of Technology Indore (I.I.T. Indore) as part of the Madhya Pradesh Vigyan Sammelan & Expo (MPVS-2021) on December 23, 2021. They received cash price and an opportunity for their work to get published in an IEEE journal.
First-year B.Tech student founds a start-up, Dr Rise
Even though millions of young Indians have taken to stock trading during the pandemic, only 3.7 per cent invest actively of the country's 1.36 billion.
This prompted Pranav Shastry, a first-year B. Tech Artificial Intelligence student, to launch Dr Rise. This start-up seeks to get millennials excited about investing in the Indian stock market. Founded nine months ago in Bangalore, Pranav has tasted early success with his initiative and already has over 500 registered investors. However, while the number of investors is rising and much better than a few years ago, stock market investments remain taboo for many. "We want to bridge the knowledge gap and empower people to utilize their money better", says the budding entrepreneur.
A research paper authored by alumni of Mahindra University has been published in IEEE Xplore, a prestigious online journal aimed at delivering full-text access to the world's highest quality technical literature in engineering and technology.
M.U. alumni, Sai Kiran Kumar Nalla, Naval Mahesh Pattar, Pulkit Mehta, Nishith Patnaik Purushothamahanthi, Sai Sree Venkata Manohar Tripuraneni, Sai Madhavan Surabathula, Naga Suresh Krishna Kondepudi and Sebastian Uppapalli who are founders of the School of Engineering's AUV club, jointly authored the paper on Autonomous Underwater Vehicles aka AUVs
The team presented their paper at the OCEANS 2021 San Diego – Porto, a global event endorsed by the U.N. for global maritime professionals to learn, innovate, and lead in protecting and utilizing the world's largest natural resource – our Oceans.
Their article titled "Systems Engineering V – Cycle approach for Design and Development of Autonomous Underwater Vehicle" explains the V-cycle model, also known as the verification and validation model, and how it was implemented in the mechanical design of the Black Pearl (an Autonomous Underwater Vehicles (AUV) developed for the Singapore AUV Challenge).
Above are some of the achievements made by the alumni and the students of Mahindra University