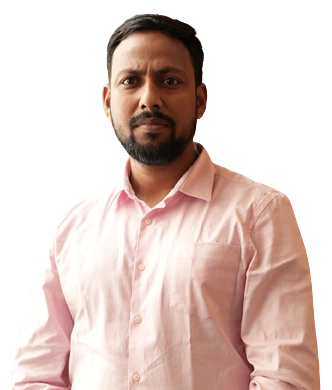 Alok Verma
alok.verma@mahindrauniversity.edu.in
With the background of corporate advisory practise, training, and practical exposure at corporate firms, Mr. Alok Verma started his academic journey at NALSAR University of Law as Assistant Professor. He holds a Master in Law (LLM) from NALSAR University of Law and professional degree from the Institute of Company Secretaries of India (ICSI).
Previously he worked as judicial clerk with the Hon'ble Chief Justice and Hon'ble Senior judge of Uttar Pradesh High Court, which gave him a chance to expand his subjective knowledge, where the basic understanding of judgements and thorough research work led to explore different magnitude of the various subjects which were interconnected with legal practice and therefore he decided to get into NALSAR for pursuing his higher studies. Later, the opportunity of teaching assistantship followed by role of assistant professor provided him a platform to understand teaching. He is currently pursuing his Ph.D. from Tel Aviv University, Israel exploring issues in harmonization of cross border insolvency law.
Apart from legal studies his other interest includes outdoor sports and photography.
B.A., L.L.B
B.A., L.L.B. (Lucknow University),
L.L.M.
L.L.M. (NALSAR University of Law)
ICSI
Associate member of the Institute of Company Secretaries of India (ICSI)
Ph.D.
Pursuing Ph.D. from Buchmann faculty of law, Tel Aviv University
Judicial Clerk
Judicial Clerk, High Court of Judicature at Allahabad, Lucknow bench
Management Trainee
Management Trainee, Karvy Stock Broking Limited
Associate Legal
Associate Legal, Desai Law Offices, Hyderabad
Assistant Professor
Assistant Professor, NALSAR University of Law, Hyderabad
A Legal Handbook
Alok Verma and Karan Trehan, Investment Funds in India – A Legal Handbook (ISBN: 9390218896), Published by Thomson Reuters.
ISBN
Dr. Sudhanshu Kumar and Alok Verma's Guide to Capital Market and Securities Law (ISBN: 9390673062), Published by Thomson Reuters.
His research interest is around changing paradigm of Taxation, Insolvency & Bankruptcy Laws and economic history of colonial India.