Our
Vice-Chancellor
Mahindra University
Dr Yajulu Medury is an acclaimed academician and a seasoned professional with more than three decades of rich academic and administrative experience.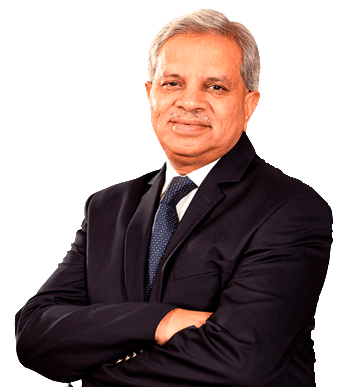 Before joining Mahindra Group, Dr Yajulu Medury was the Vice-Chancellor of Bennett University at Greater Noida, UP. At Bennett University, Dr Medury developed academic partnerships with Georgia Tech for Engineering, SC Johnson College of Business, Cornell University, Cornell Law School for Law, Babson College USA for Entrepreneurship and others. In addition, between 2001 and 2003, Dr Medury successfully established 3 Universities (2 States and 1 Deemed). Before that, Dr Medury was the Vice-Chancellor of Jaypee University of IT, Himachal Pradesh and Founding Vice-Chancellor of VIT University, Vellore.
Immediately before that, he was the Chairman & Managing Director of Educational Consultants of India Limited, a Public Sector Undertaking of the Government of India. His contributions to the field of academics have been widely acknowledged. He has more than 40 publications to his credit which have been extensively circulated in national and international journals and conferences.
Dr Medury has a B.Tech Honours degree from IIT, Kharagpur; MS and Ph.D. in Engineering Mechanics from Wisconsin, Madison, USA.