Mahindra
University
A university with a significant role in the global dynamics of R&D and higher learning, where students are motivated to attain their true potential, faculty and staff aim to achieve excellence in pedagogy and contemporary frontiers of research and in providing services respectively and alumni strive to achieve global leadership.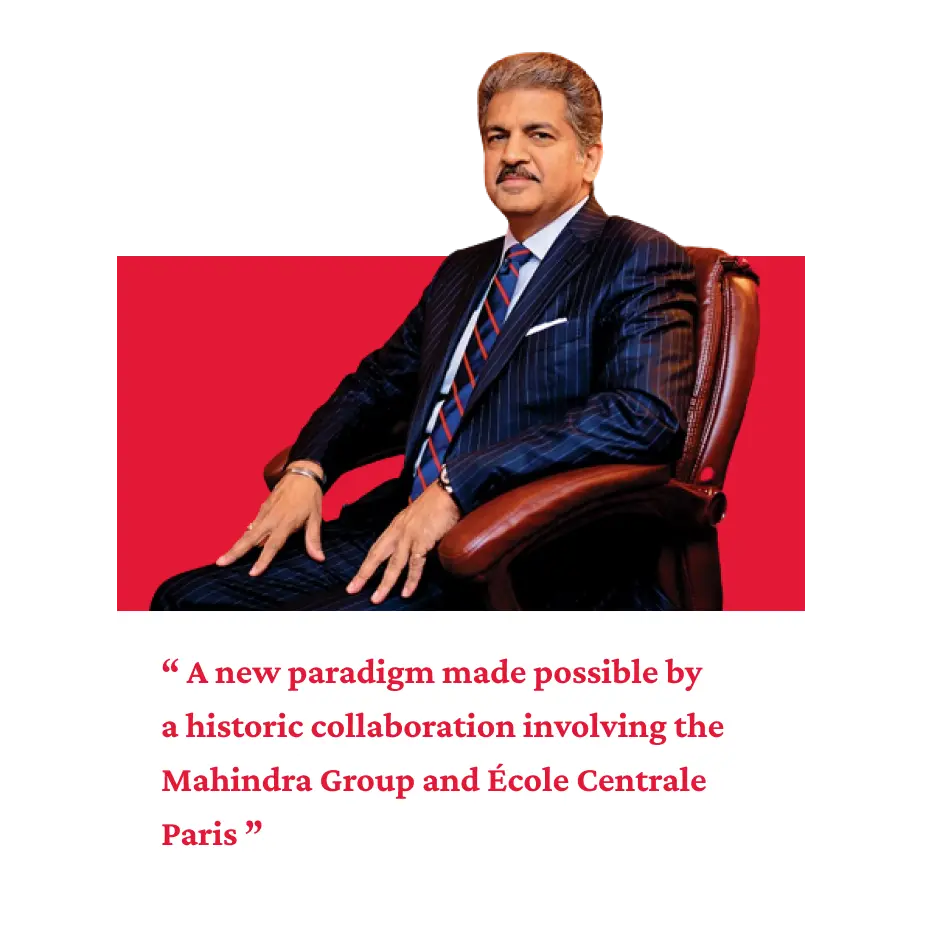 Anand G Mahindra
Chairman of Mahindra Group
Mr. Mahindra has been named in Barron's List of Top 30 CEOs worldwide (2016) and Fortune Magazine's list of the World's 50 Greatest Leaders (2014). He was appointed 'Knight in the National Order of the Legion of Honour' by the President of the French Republic (2016).
The learning methodology integrates courses like Engineering, Management, Law and Education along with skills and techniques such as critical thinking, problem-solving, and working in teams which are essential ingredients for modern-day success.
Keeping in mind the changing demands in education, Mahindra University keeps up with the ever-changing and diverse curriculum that prepares its students for the future workplace.
Let us help you
Find your program
Mahindra University's faculty are world-renowned for expanding the boundaries of knowledge while educating the generation of thinkers and doers. They are all highly qualified faculty, all of whom are doctorates from reputed premier institutions and universities from around the globe.

Experience
Mahindra
Mahindra University signifies Global Thinkers and Engaged Leaders. The professionals who think how the world is for them and others and how to make it a better place through positive engagement. Further who embodies the Mahindra Rise spirit of Accepting No Limits, Driving Positive Change and Alternative thinking.
With the aim to achieve the vision of Mahindra University, the faculty members of the university strive towards the development of Basic and Applied Research, which caters to the industrial needs, the training, and involvement of students. ​The research areas at MU are predominantly engineering-focused. With the unique orientation towards contributing to the rise of new leaders in India, MU has teams working in the fields of media, economics, and humanities.​
Our Best
Recruiters
Over the period of 5 batches, more than 200 recruiters have participated in on-campus & off-campus for full time and internship processes and selected 90% of the interested and eligible students. There is an addition of 35+ organisations every year over a plethora of sectors who are invited to our campus for recruitment.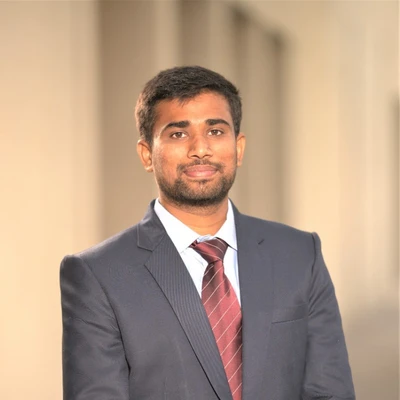 Hemanth Reddy
Mechanical Engineering, Batch (2014-2018)
Mahindra University was the perfect place for me to pursue my degree. The campus was diverse and inclusive, and I had the chance to learn from people with different backgrounds and experiences. As a result, I left the University feeling well-prepared for…