3 Years LL.B. (Hons.)
Overview
Law has never been an isolated profession. It has evolved as a fine thread which is connecting all the professions into one. Be it management, engineering or medical, law is encompassing every aspect of the economy through its multi-disciplinary and inter-disciplinary approach.
The 3-Years LL.B. (Hons.) Program, offered at Mahindra University from the Academic Year 2022-23, is a post-graduate professional law degree program, which invites interested graduates from all the disciplines.
The Program firmly focuses on experimental and industry-based learning environment. It offers the postulants, an exceptional blend of inter-disciplinary and multi-disciplinary interfaces of learning pedagogy, through the doctrinal and practical understandings of law, along with its social, political, economic and technological aspects.
The curriculum of this 3-Years LL.B. (Hons.) Program, not only includes all the subjects, as mandated by the Bar Council of India; rather it adds-up many extra miles, to incorporate industry-specific specializations as the elective honours.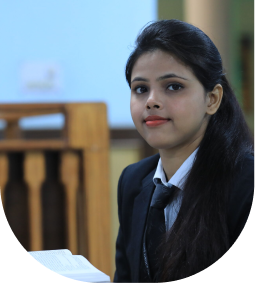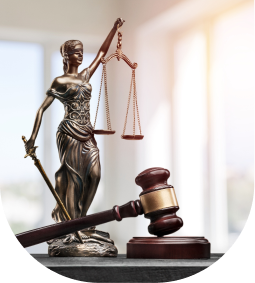 A flexible credit structure enables the LL.B. (Hons.) aspirants, to enrich themselves with cutting-edge industry skills and experimental practical learning platforms. Thus, the law in books and law in action complement through industry internships and clinical electives. The student exchange program, with the leading foreign universities opens-up, multiple entry career opportunities, leading to promising global prospects.
A strong resolve to choose law, at Mahindra University, opens up new avenues of opportunities to the undergraduate working professionals, researchers as well as academicians; by making them skilled-up, with an aptitude to foresee the legal implications and repercussions of every aspect of business, like labour issues, consumer relationships, corporate governance, human resources, international politics, taxations, finance, technology, socio-economic policies, cyber-space, manufacturing and so on.
At Mahindra University, the Sky is just the beginning
Let us create the synergy of Industry and Research together
MU-SOL-Edge
The School of Law at Mahindra University empowers an invincible professional edge, to each of its law candidate through universal as well as industry-specific skills to make them underline their individual presence in their chosen legal domain. A few of the distinguished facets of SOL-Edge are:
Vibrant blend of Industry and Academics.

Research and Experimental based pedagogy.

Exceptional interface with emerging technologies in legal domain.

Student exchange program with international universities/institutions.

Availability of wide domains in law.

Exclusive Industry backed upskills and certifications.
Specialization
The 3 Years LLB Program gives its law professionals, a wide variety of domains to specialize from. A few of them are:
Corporate Law

Business Laws

Criminal Law

International Law

Intellectual Property Law

Civil & Private Law

Public Law