BTech Electronics and Computer Engineering Course – Engage in Independent and Life-long Learning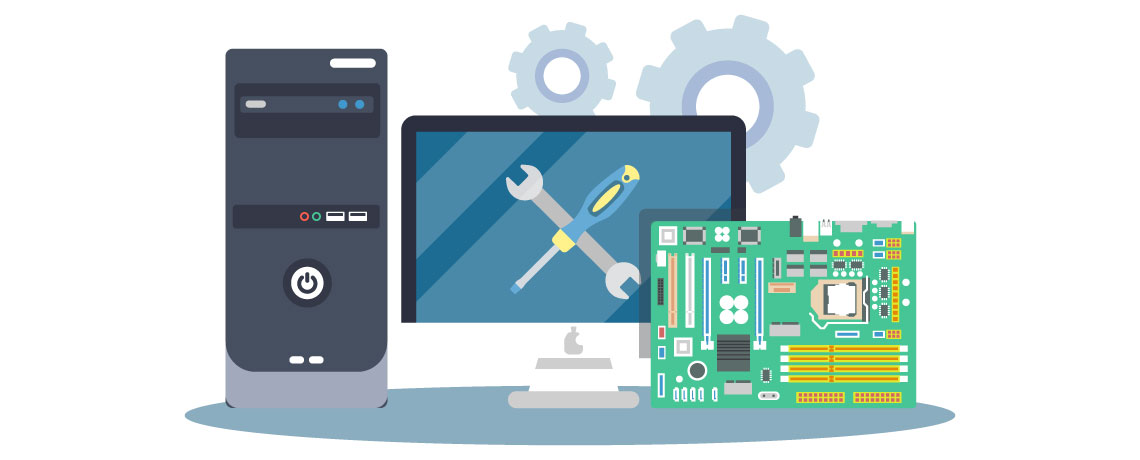 A BTech Electronics and Computer Engineering course graduate is a creative thinker who enjoys applying science, mathematics, and their understanding of electronics and electrical engineering to real-world problems. Digital communications and networking, computer-based instrumentation and control systems, computer hardware and interfacing, electric motors and controls are all part of this program.
There is a significant demand for qualified engineers in electronic computing due to continued technological advancements, high consumer expectations, and rising statutory requirements. Unlike pure computing degrees, which typically concentrate on the software, scientific, and mathematical components of computing, a BTech Electronics and Computer Engineering course gives you diverse engineering expertise, including hardware and computing application areas to electrical systems.
BTech Electronics and Computer Engineering courses are in high demand in industries all over the world. Smartphones, embedded systems, avionics, and space science are just a few examples of modern technology-based applications that require expertise in both fields.
According to a report, electrical and electronics engineer employment is expected to grow by 3% from 2021 to 2031. Moreover, an average of 20,100 openings for BTech Electronics and Computer Engineering course graduates are expected each year over the next decade.
If you're wondering whether computer engineers are in high demand, the answer is undoubtedly yes. Not only that, but it is becoming stronger by the day due to people's desire to use these smart devices.
The demand for electronics and computer engineering professionals is higher than ever, according to the US Bureau of Labor Statistics (BLS). Each year, the number of computer engineering (CE) graduates doubles. That demonstrates that this is the industry in which most students wish to build a career. The BLS also predicts that demand will rise faster over the next eight years. It will easily outperform other careers and always has a strong presence in the employment market.
Staying current with technological advancements is one of the preferred qualities of a good engineer. An engineer's competence is built not only on academic achievement or general engineering aptitude but also on continuous adaptation to new trends.
The BTech Electronics and Computer Engineering course aligns with the latest engineering and technology trends. It combines the best of two established engineering disciplines, Electronics Engineering and Computer Science Engineering. Thus, an electronics and computer engineer has an insatiable curiosity and a desire to engage in applying science and mathematics to solve real-world problems.
Proclaim Top-notch Quality Technical Education at Mahindra University
BTech Electronics and Computer Engineering course is a four-year degree programme at Ecole Centrale School of Engineering of Mahindra University. The primary goal of this course is to train skilled engineers who can enhance the security and resilience of computer systems, particularly in communications networks, and improve solar panels' efficiency.
The following are the highlights of BTech Electronics & Computer Engineering (ECE) offered at Mahindra University:
Problem Solving in C, Data Structures, OOPs, Advanced Problem Solving in C, Design and Analysis of Algorithms, and Software Application Design are all intensive courses in programming and algorithms.
Fundamental courses for learning the fundamentals of electronics include Electrical and Electronic Circuits, Signals and Systems, Signal Processing, Digital Electronics, etc.
Courses that cover both software and hardware aspects include Machine Learning, Computer and Communication Networks, Programmable Devices, Architecture of Computing Systems, and Computing Infrastructure.
A rigorous humanities track that includes management electives and design thinking.
Students in their third and fourth years can choose between four tracks that have been custom designed with future markets in mind:
Data Science – Big Data, Deep Learning, Data Management and Warehousing, etc.
Embedded Systems – Embedded Programmes, HW/SW Co-Design, Real-time Systems and so on.
Software Engineering – Software Construction, Testing and Verification etc.
Digital Design – Hardware Acceleration, VLSI Design, Low Power IC Design, etc.
Students take three courses in their chosen track as well as three Application/Breadth Electives to broaden their horizons. BTech Electronics and Computer Engineering syllabus at Mahindra University includes application electives which are:
Intelligent, Connected, and Autonomous Cars
Internet-of-Things System Design
Cyber-Physical Systems
Robotics and Automation
Hardware Accelerated Machine Learning
Smart Systems
Human-Computer Interface
Mixed Reality Systems
Ascend to Contribute to the Betterment of the Society
The BTech Electronics and Computer Engineering course at Mahindra University entails the study of both hardware and software, and it offers the best of both worlds. With a background in electronics and computer engineering, you can work in almost any field, including circuits, communication, control, computer architecture, signal processing, and optics. Cognizant, Siemens, Google, Facebook, Microsoft, Infosys, NASA, and others are among the top electronics and computer engineering recruiters. For more information about the course, visit the following page:
https://www.mahindrauniversity.edu.in/electronics-computer-engineering.