Construct a Better World with B.Tech. in Civil Engineering from Mahindra University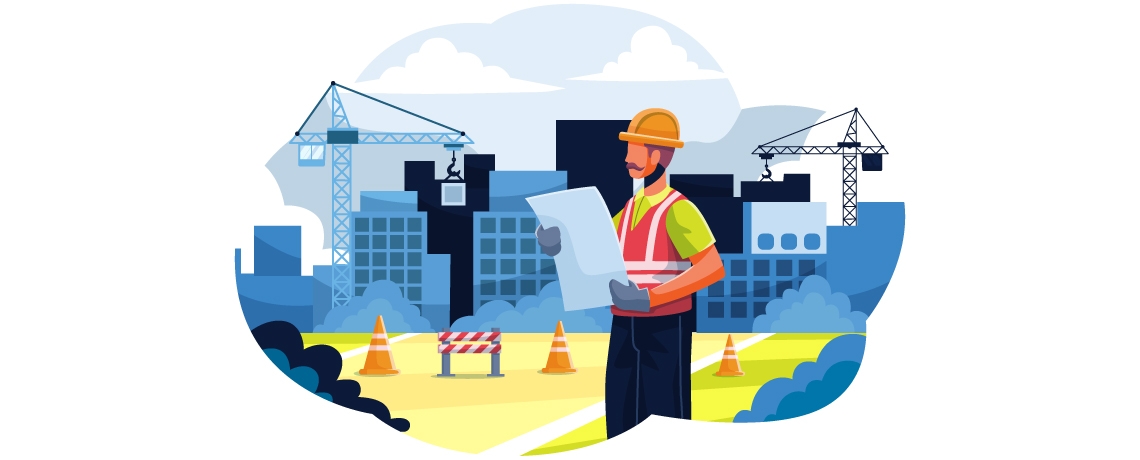 Civil Engineering is amongst the broadest engineering courses that incorporate planning, crafting, developing, maintaining and overseeing vivid infrastructures, including needed facilities for contemporary structures such as educational institutions, dams, highways, healthcare centres, aviation infrastructures, etc., and other imperative facilities.
As per the latest new research report by Global Market Insights, the Civil Engineering Market size is projected to reach USD 11.72 trillion by the end of 2025. With the constantly evolving civil engineering market, the demand for professionals will also see a massive boost shortly.
Hence, if you are keenly interested in contributing your part to contemporary society, B.Tech. in Civil Engineering would be an optimal option!
B Tech. in Civil engineering, a four-year UG degree, not only helps you plan, design, and supervise the latest constructions but also educates and trains you to protect both public and environmental well-being by enhancing pre-existing underpinning.
Let's explore what B.Tech. in Civil Engineering holds.
B. Tech. Civil Engineering Eligibility Criteria
If you plan to pursue a career in B.Tech. in Civil Engineering, you must have cleared your 10+2 with a minimum of 60% from any recognized board with Physics, Chemistry and Mathematics as core subjects.
The admission process is done via the entrance exams like SAT Subject Score, SAT Score, ACT and JEE
B. Tech. Civil Engineering Syllabus
B. Tech. Civil Engineering syllabus might differ from one institution to another; however, the fundamentals of the programme remain the same. The core courses are listed underneath:
Building Materials
Engineering Surveying
Building Drawing
Fluid Mechanics
Concrete Technology
Transportation Engineering
Construction Technology
Earth and Environmental Sciences
B. Tech. Civil Engineering Fees
Those who wish to build a career in the construction field can opt for B. Tech. in Civil Engineering from a renowned college or university, although the fee structure can vary! The average B. Tech. Civil Engineering fees will range from 3 lac to 5 lac.
Career Options After B.Tech. Civil Engineering
Dropping into career opportunities, civil engineers get recruited by Defence Forces Development Boards, Construction Firms, and other biggies. They work in various sectors in all branches of –
Airports
Design
Construction
Highways
Road Maintenance
Housing Complexes
Also, civil engineers can work in quality testing laboratories, Military and defence services, etc. Some of the jobs that a graduate civil engineer can bag are-
Structural Engineers
Geotechnical Engineers
Site Engineers
Construction Engineers
Lecturers/Professor
What to Study After a Civil Engineering Degree?
After completing a B. Tech. in Civil Engineering, you can choose from many advanced courses in Drafting and Design, Structural Design and Surveying. Furthermore, to enhance your career options, you can pursue a PhD in the same field from a world-class institution or university. So if you're all set to pursue a B. Tech. in Civil Engineering, there are many institutions, one of which is Mahindra University.
Mahindra University – Moulding Next-gen Civil Engineers with High Technical Competencies
Undoubtedly, infrastructure is the backbone of every nation! It plays a significant role in altering the economy and has become the foundation for affluence. Due to emerging technological advancements, traditional techniques for structural development will see a massive transformation in the coming future. To prepare students for the same, the École Centrale School of Engineering at Mahindra University offers a world-class B.Tech. Civil Engineering programme.
The curriculum for B. Tech. in Civil Engineering at Mahindra University is typically mapped out by bearing the future perspective so that aspirants enrolling for the programme can get equipped with knowledge and skill to take any challenge that might pop up from the latest revolution in innovation.
The B. Tech. in Civil Engineering programme at MU proffers 19 departmental courses that cover standard and advanced levels in-
Mechanics/Dynamics of Soils
Structures & Fluids Mechanism
Transportation
Environmental Engineering
Construction Technology
Construction Project Management
And so on…
For students' betterment, the university has also established state-of-the-art laboratories, including:
Geotechnical Engineering Laboratory
Structural Health Monitoring Laboratory
Transportation Engineering Laboratory & Surveying Laboratory
Concrete & Advanced Concrete Technology Laboratory
Programme Educational Objectives
Impart candidates with the primary scientific thought for a creative engineering background to address and resolve issues with a global comprehension and perspective.
Develop and polish critical analytical skills needed to plan, design, construct, maintain and rehabilitate infrastructure needs for an imperishable future.
Ensure multidisciplinary projects' understanding by utilising appropriate technologies to fulfil the implementation challenges society faces.
Competent in communicating and displaying ethical leadership qualities while simultaneously working in diverse teams.
Discover the Amazing World of Civil Engineering
From a growth perspective, Civil Engineering is one of the finest branches of engineering, as the demand for well-versed civil engineering professionals will never hit rock bottom. Why? The infrastructure projects, building construction, and structure will keep on doubling and will never get stagnant. So, if you are willing to take responsibility, enrol now for B.Tech. in Civil Engineering at Mahindra University, Your One Stop Destination!