Enhance Your Career Growth with M.Tech. Structural Engineering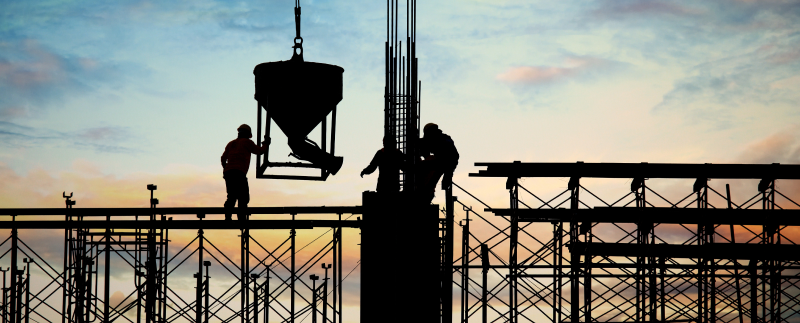 Carve Your Future with M.Tech. Structural Engineering
Structural Engineering is an important sub-discipline of Civil Engineering that deals with the analysis and design of structures to ensure their safety, durability, and sustainability. With the rapid growth of the construction industry, there is a massive demand for skilled professionals who can design and supervise various structures, such as buildings, bridges, tunnels, dams, airports, and many more.
This is where M.Tech. Structural Engineering comes into the picture, as it is a specialised course providing students with advanced knowledge and skills.
What is the Main Objective of Structural Engineering?
The primary objective of M.Tech. Structural Engineering is to equip students with a deep understanding of structural engineering principles, advanced analytical and design skills, and practical experience in dealing with real-world structural problems.
By the end of the course, students should be able to apply their knowledge to solve complex structural problems and design safe and efficient structures that meet the requirements of various stakeholders.
What is the Scope of Computer Aided Structural Engineering?
Both the government sectors as well as the private sectors provide numerous job opportunities in this field. In addition to this, these sectors are also offered high-paying salaries to structural engineers.
You can also get abundant job opportunities in several projects, mainly in oil-rich countries like the Gulf. With the development of multiple smart cities throughout India, the opportunities in this field are becoming amplest. The construction industry has already become the second-largest employer regarding the number of employees serving in this industry.
List of Careers After Computer Aided Structural Engineering
Some of the key areas where M.Tech. Structural Engineering graduates can find employment include:
Executive Engineer
Researcher
Verification Engineer
Assistant Engineer
Mechanical Design Engineer
Registered Engineering Technician
Engineering Technologist
Electrical Product Design Engineer
Product Development Engineer
Development and Test Engineer
What is the Computer Aided Structural Engineering Syllabus?
The M.Tech. Structural Engineering syllabus may vary slightly from institute to institute. Still, it covers topics like Advanced Structural Analysis, Structural Dynamics and Earthquake Engineering, Repair and Rehabilitation of Structures, Advanced Computational Methods in Structural Engineering, etc.
Apart from these core subjects, students may also have to take up elective courses and seminars on Sustainable Design, Green Building Technology, Construction Management, and Project Planning and Control.
What is M.Tech. Structural Engineering Eligibility?
To be eligible for the M.Tech. in Structural Engineering, candidates should have a Bachelor's degree in Civil Engineering or a related field with a minimum of 60% marks (or equivalent CGPA). Some institutes may require candidates to have a valid GATE score in Civil Engineering or a related discipline. Additionally, candidates may have to clear an entrance exam and/or an interview conducted by the institute to assess their aptitude and suitability for the course.
Invent Your Future at Mahindra University, Hyderabad
Mahindra University in Hyderabad offers a two-year Master of Technology (M.Tech) programme in Structural Engineering. It's a comprehensive programme that covers a wide range of topics related to structure analysis, design, and construction. The curriculum is designed to provide students with a strong foundation in the principles of structural mechanics, along with advanced topics such as earthquake engineering, wind engineering, and structural dynamics.
The programme includes classroom lectures, laboratory sessions, and hands-on projects, allowing students to apply their theoretical knowledge to practical problems. The programme also emphasises using advanced computer software for structural analysis and design, and students have access to state-of-the-art computing facilities at the university.
In addition to coursework, students in the M.Tech programme in Structural Engineering are required to complete a research project under the guidance of a faculty member. This project allows students to explore an area of interest in greater depth and develop their research skills. The research project culminates in a written thesis and an oral presentation, evaluated by a panel of faculty members.
The faculty members in the M.Tech programme in Structural Engineering at Mahindra University are highly qualified and experienced professionals who bring a wealth of knowledge and expertise to the classroom. In addition, they are actively engaged in research and industry collaborations, encouraging students to participate in research projects and attend conferences and workshops.
To Wrap It All Up
Hence, the M.Tech. Structural Engineering at Mahindra University in Hyderabad is an excellent choice for students interested in pursuing a career in structural engineering. Graduates of the programme are well-prepared to take on challenging roles in industry, research, or academia and contribute to developing innovative solutions for the construction industry.