Here's why B.Tech in Mechanical Engineering is one of the emerging courses for today's talented youngsters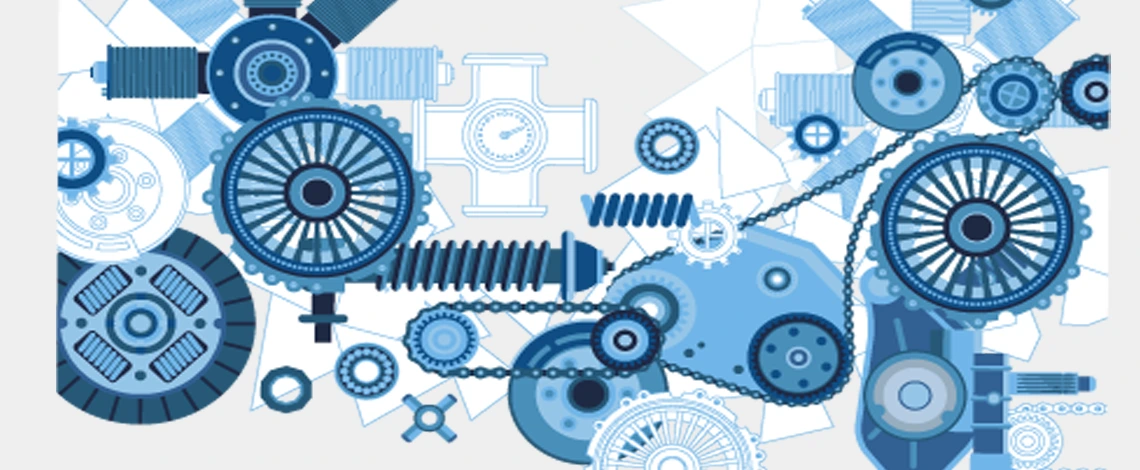 Mechanical Engineering, also known as the "Mother of all engineering branches," is one of the most comprehensive and traditional branches of engineering. The discipline amalgams innovation, tactical knowledge and analytical understanding to create far-flung things into absolute reality. Students who pursue mechanical engineering are involved in crafting, examining, manufacturing, testing, and maintaining mechanical operations. During the four-year undergraduate course, students get the chance to acquire education in multiple subjects like calculus and physics, biology, chemistry, mechanical instrumentation, to name a few.
With the soaring demand for special mechanical devices, it can be assumed that this branch of engineering is here to stay and presumably likely to grow even more in the upcoming years. According to a study published in one of the leading dailies, Deccan Herald, the employment rate for mechanical engineer professionals is projected to surge to 9% by 2026. Furthermore, the study also claimed that demand in relatable areas like automobile engineering, power generation systems, and home appliances is also likely to grow. So, in case you wish to pursue this programme, it is an excellent idea for you to do a major in a Bachelor of Technology (B.Tech) in Mechanical Engineering course from a renowned university.
But first, let us understand the key advantages of doing B.Tech in Mechanical Engineering.
Students who complete the four-year full-time undergraduate course can apply in numerous manufacturing industries such as automobile, aeronautics, power production, robotics, defence, manufacturing, construction, electronics, consumer goods, marine, materials and metals, pharmaceuticals, railways, much more.
Mechanical engineers typically work in professional spaces. However, they may get the opportunity to visit production houses or machine sites across the country or even the globe, depending on the opportunity provided by their workplace or organisation.
These engineers are offered hefty remuneration packages because of their professional status. They also get additional perks like dental and vision insurance, vacation leaves, paid sick leaves, and retirement benefits.
The demand for growing technology has created many beneficial opportunities for mechanical engineers to flaunt their talent. A major in mechanical engineering can train students to develop various kinds of product development assignments and unwind the riddles that avert them from working fluently.
The four-year course will train students theoretically and help them utilise real-world classroom concepts. Skills like communication, leadership, self-assessment, stress management, consumer behaviour, critical thinking, analytical thinking, personality development will help them personally and professionally.
Students interested in academic research or who want to build a career as a professor or teacher can also apply in research, education, and other similar interdisciplinary disciplines.
Final words for a budding mechanical engineer
From creating a prosthetic arm to a toddler's toy, a major in mechanical engineering gives a budding engineer endless choices of fields and assignments to be a part of. First, however, it is imperative to pick the right university or college to understand and study the discipline. Mahindra University, India's leading educational space, based in Hyderabad, offers a four-year full-time course in B.Tech Mechanical Engineering. The in-depth course constitutes 14 departmental programmes (53 credits) covering mechanics/dynamics of solids and fluids, heat transfer, applied thermodynamics and materials, and the design and manufacturing of machines and structures. The curriculum for the following course is crafted to develop new engineers who are "conscientious" and skilled enough to handle the challenges of their epoch. The course will allow students to establish themselves as working professionals and apply their knowledge to resolve outstanding technical and societal issues while studying the major.
While researching the course, you might come across numerous universities, and it might confuse you to decide which ones are worth your time, money, and resources. So let's make it simpler for you. Mahindra University is one of the top universities in India that offers high-quality education to students across the country. They have world-class teachers, top-notch infrastructure, and a safe environment for students to grow and bloom in the professional world. Alongside, B.Tech admission at Mahindra University in Hyderabad is a simple, student-friendly procedure.