How Has Digital Marketing Turned Out To Be A Boon For Creative Individuals ?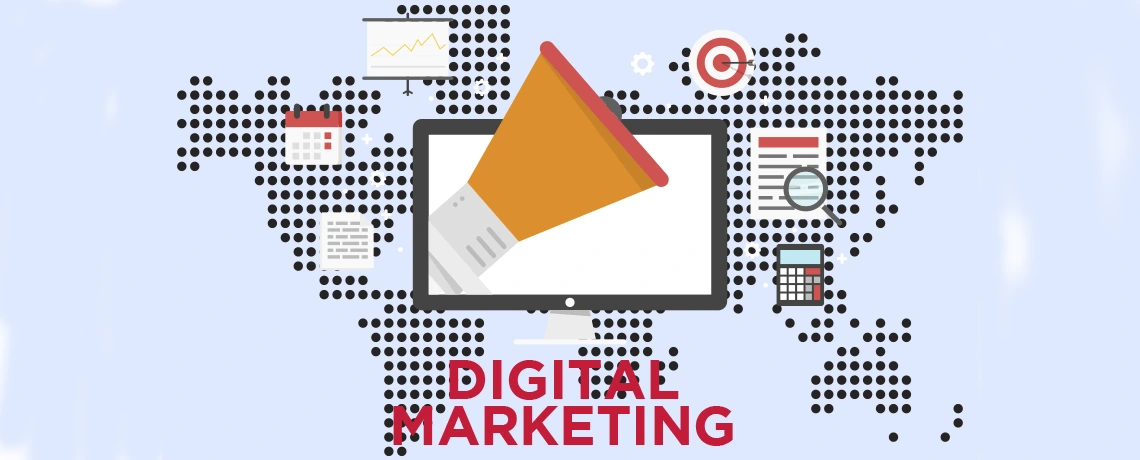 With the evolution of technology, the marketing sector has undergone a dynamic transformation from conventional marketing to digital marketing. It is common to spot huge brands advertising proficiently on social media websites and driving targeted traffic to their websites, which is the power of digital marketing. Thus, digital marketing has been a boon for every business or brand. As a result, several educational institutions have started offering multiple digital marketing courses. Apart from undergraduate and postgraduate courses, even certification courses are imparted through digital marketing.
In addition, The certificate program in digital marketing offered by the Centre for Executive Education at Mahindra University provides digital marketing skills with managerial concepts. The digital marketing subject is essentially concerned with advanced training in the techniques used in advertising and marketing services or products using digital technologies. The certificate program equips the aspirants with strategies to engage clients through diverse digital channels. It provides a complete overview of planning and executing e-business and promoting their product on search engines and social media channels.
Moreover, the program objectives are to study how digital marketing fits with the company's overall marketing strategies, learn to develop, implement and evaluate digital marketing plans, explore major tools of digital marketing: online ads, paid and organic search, social media engagement, content development and inbound marketing and measure the effectiveness and measure the ROI of digital marketing efforts.
This article will explore the top reasons to study the Certificate Program in Digital Marketing.
Top reasons to pursue Certificate course specialised in Digital marketing program
The Demand for Digital Marketing Skills in the industry
India has various distinctive businesses and industries, including real estate, hospitality, travel industry, B2B organisations, B2C organisations, consultancy, retail, manufacturing, export-import etc. So they are looking for passionate and professional digital marketers.
Wide Variety of Job Prospects in Digital Marketing
The significance of digital marketing and massive competition in several MNCs and commercial enterprise houses designate digital marketing teams. Therefore, digital marketing or data-driven marketing is a threshold to rewarding professional opportunities to its graduates in India and abroad.
Additionally, digital marketing opens the door to numerous job opportunities in search engine optimisation, Social Media Marketing, Content Writing, Copywriting, conversion rate optimisation,  Online Advertising, Inbound Marketing, etc. Digital marketing also offers you an opportunity to start your particular commercial enterprise or work independently.
Skill-Based Training Program
In evaluating traditional careers such as advertising, individuals have to wait for an internship or graduate placement to gain experience and create their portfolios. However, you can kick-start your career even before setting foot in a workplace in the digital advertising and marketing world. Therefore, the certificate program in digital marketing is easy to learn and is a 100% non-technical program. To pursue the course, you need to be interest savvy.
Start Your Freelancing Career
For computer savvy and web enthusiasts, acquiring knowledge of digital marketing can assist you in starting your own company or working as a freelancer by optimising the websites or selling merchandise on social media. It also lets you create a blog and make money using advertisements.
Therefore, digital marketingis a modern marketing branch that has achieved momentum recently. The industry has been thriving due to the sudden slide of businesses to online mode. Digital marketingprofessionals implement their expertise and guide enterprises to attain maximum profit. Additionally, the digital marketingindustry has grown by more than 40% in India in the past few years and will continue to grow shortly, creating a futuristic career for professionals.
Moreover, Mahindra University in Telangana is a splendid university with highly trained and professional faculty for educating digital marketing students. Mahindra University is sponsored by Mahindra Educational Institutions, a division of Tech Mahindra, the flagship IT company of the Mahindra Group. The university aims at training multi-skilled leaders capable of reflection and innovation. It also focuses on expanding the balance of education with experience through entrepreneurial projects to tackle complex challenges of the corporate world.