Kickstart Your Legal Career with Mahindra University – One of the Best Colleges for BBA LLB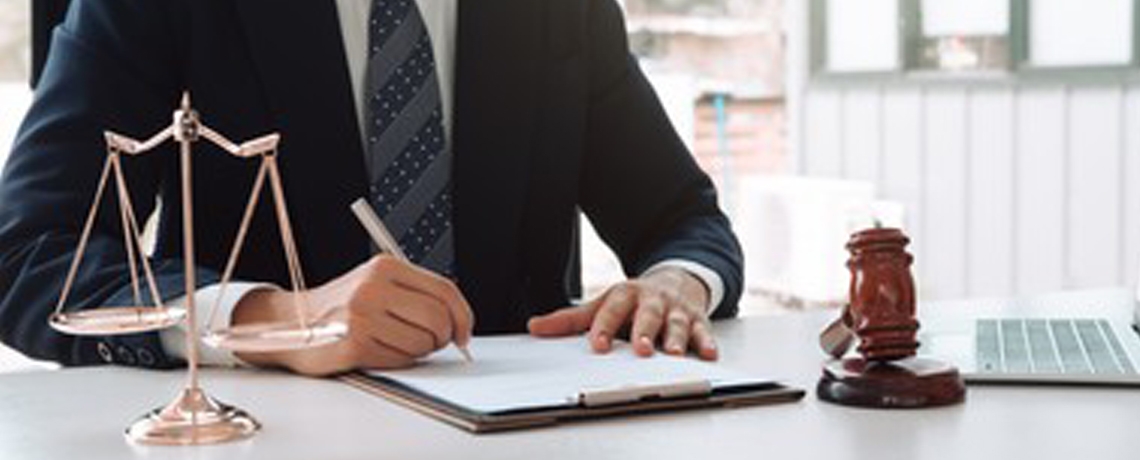 Studying law is gradually becoming one of the most sought-after career choices among students after class 12. The best colleges for BBA LLB courses equip the students with the ability to understand human logic, tackle tough issues, and analyse real-life cases with logical clarity and a grip over oral and written communication. Moreover, a student's success in the area also depends upon their personality.
Today, the law is one of India's most dynamic and ever-expanding areas. Studying BBA LLB at one of the best colleges for BBA LLB will impart all the knowledge and skills essential for becoming a world-class lawyer and expand an opportunity to bring a huge change to the lives of people in society. Additionally, the constantly expanding curriculum and massive learning opportunities make the BBA LLB degree an interesting career option for students who wish to take up lucrative jobs after BBA LLB course.
By choosing the BBA LLB course, you will get the opportunity to be groomed for a successful transition into the workforce. But all of this is possible only if you choose one of the best colleges for BBA LLB course. Choosing a top law college is a huge chaos because there are several crucial factors that you have to look at. However, you can finalise the best college for BBA LLB for yourself with ample research. So let's delve into some important factors you should consider before finalising a law college.
5 Factors to Consider While Deciding the Best College for BBA LLB
Every law aspirant wishes to get into the best law institute to excel in their career. But choosing the right school to pursue the BBA LLB degree entails a lot of research and self-analysis. Besides the BBA LLB course fees, there are other parameters that a student should consider before finalising the right one among the best colleges for BBA LLB course. In addition, mentioned below are some of the important factors you should consider before finalising the best college for BBA LLB.
1. Curriculum
The range and quality of academic programs are the most vital factors to consider when finalising a law school. Therefore, the students should look for the course curriculum of the law college to see if it is based on the latest education standard. Besides this, students should also ensure that the curriculum strictly complies with legal education rules determined by the Bar Council of India (BCI).
2. Specialisation
Before finalising a law college, students should look for specialisations the school offers to prepare for their future careers. A law school imparting a range of specialisations and incorporating an interdisciplinary curriculum is better than those offering traditional courses only.
3. Clinical Programme and Faculty
Clinical legal education is a significant aspect of modern-day legal education. The best colleges for BBA LLB incorporates societies, including legal aid cells, moot court societies, mock parliament, and research centre in specified areas of law. Additionally, do thorough research about the faculty members in the institute. Choose an institute with the top and most experienced industry leaders as faculty members.
4. Location
Another vital aspect to consider while finalising the right law college for you is to see where it is located geographically. Students should look for a law school in a city where they can commute easily and where they want to live, work and practice law after their BBA LLB degree.
5. Placement
One of the appreciable qualities of the best colleges for BBA LLB courses is the institution's effort to help its students seek lucrative employment. In addition, the students must choose a college with an outstanding placement record.
Be the Most Desired Law Professional with BBA LLB Course at Mahindra University
The Bachelor of Business Administration and Bachelor of Law (Honours) at Mahindra University is an integrated undergraduate program focusing on the interrelationship of Management Studies and Law.
The Fundamentals of Management, Effective Communication, Financial Accounting, and Computer Application are some of the major subjects of the business part of the BBA LLB (H) Program. In contrast, the LLB subjects include the Law of Torts, Constitutional law, Civil wrongs, Administrative law, Criminal law, Company law, Property law, Family law, Alternate Dispute Resolution, and so on.
Moreover, the School of Law at Mahindra University will offer a plethora of rewarding and high-paying jobs after BBA LLB course for its students to explore and conquer. In addition, legal education at the school will provide education for candidates in the principles and practices of law that facilitate the emergence of a new generation of empowered lawyers with social vision. So apply now for the course and jumpstart your career in the legal field!