The Scope of Digital Marketing is Booming Globally. Transform the Business Landscape with a BBA in Digital Marketing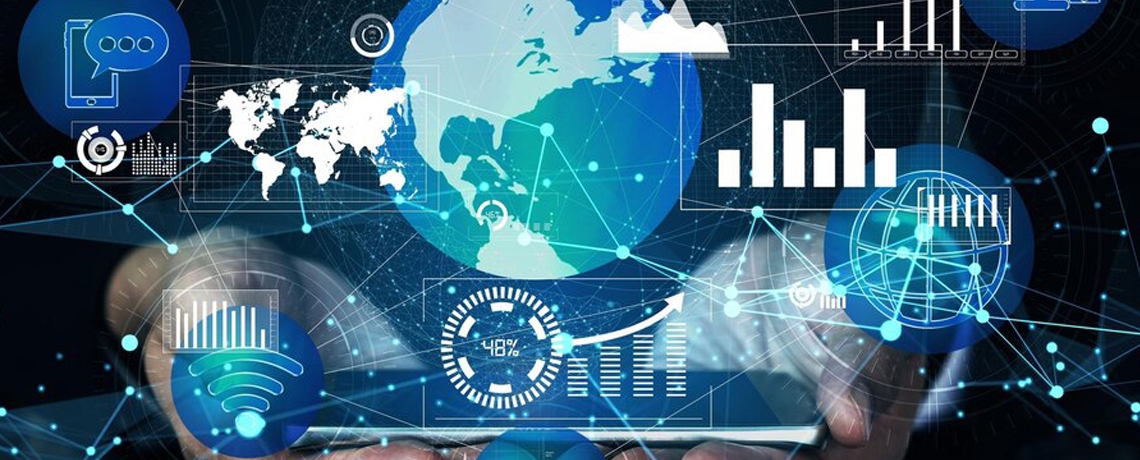 The post-haste developing business outlook has undergone drastic changes, leading to the birth of new technologies. Consequently, the demand for digital marketing professionals has been evolving rapidly.
Digital Marketing, also known as online marketing, is one of the most significant components of marketing which aims to bring a business in front of a massive online audience. It uses the internet or online digital technologies to promote brands, such as mobile phones, personal or desktop computers, and several other digital media and platforms. Let's discuss Digital Marketing and its significance in detail.
Organisations often rely on Digital Marketing to promote their goods, products, and services. And thus, Digital Marketing is defined as the promotion of brands or organisations to connect with individuals, potential customers, or consumers through surfing the internet and other forms of digital communication. Some of the various tools of digital communication used for the advertising or promotion of brands and their goods, products and services are as follows:
Web-based Advertising
Text Messages
Social Media Platforms
Audio Visual Messages
Multimedia Messages
E-mails
Apart from these, there are other methods or ways to promote brands used by top business ventures. Therefore, pursuing a course in Digital Marketing is highly beneficial in many ways. So let us know the significance of the course.
Why Pursue a Digital Marketing Course?
Today, the whole world is stepping into the world of digitalisation or focused on moving the world's attention to the digital medium. With the continuous growth and development in India's business landscape and modern world, everything is entirely digitalised. As a result, big business organisations and top companies worldwide have been aiming to develop a solid online presence.
Pursuing a course in Digital Marketing is highly advantageous for aspiring individuals, IT professionals, business venture owners, marketing professionals, entrepreneurs, sales managers, etc. Digital Marketing is one discipline with multifaceted benefits if studied, learned, used and applied correctly. Here is why you should pursue a course in Digital Marketing:
Growing demands for highly skilled digital marketers
Digital marketing provides ease to starting a career
Start your own business or promote the existing one
Digital marketing jobs are popular and diverse
Digital marketing is full of variety with good salaries
Students will learn how to gain business insights
Digital marketing is a creative and technical field
Because of the increasing demand for digital marketers, the need for the course has been skyrocketing. Career growth is rapid and expeditious, so many people have chosen the course for their lucrative career in Digital Marketing. Interested aspirants have been offered several approaches to build their careers in Digital Marketing at different academic levels. Among all the courses, BBA Digital Marketing is one of the most popular undergraduate courses.
BBA in Digital Marketing at Mahindra University – Turning Students into New-age Digital Marketing Experts
Digital Marketing is among the most sought-after and promising courses among all others. Still, the BBA in Digital Marketing scope and the program's credibility will always depend on the university you choose to pursue the course. Mahindra University is one of India's top colleges offering a one-of-its-kind BBA course in Digital Marketing for students who wish to build their career in this domain.
A Bachelor of Business Administration in Digital Marketing is a three-year undergraduate program offered by Mahindra University. The course focuses on promoting new-generation leaders or experts who are skilled enough to manage:
Business Analytics
Technology
Online Marketing
eCommerce
The course at Mahindra University will expose its aspirants to a well-designed curriculum, including all the necessary BBA Digital Marketing subjects. BBA Digital Marketing subjects equip students with knowledge and understanding of the course through theoretical and practical learning.
BBA in Digital Marketing scope is extensive, offering its aspirants a clear and excellent career advancement. So let us know about BBA in Digital Marketing scope and career prospects.
Mahindra University's BBA in Digital Marketing Scope
The BBA in Digital Marketing scope is multifaceted, resourceful and highly adaptable in terms of higher studies and career opportunities. The course graduates can opt for higher studies available to them as per their preferences, such as:
Furthermore, students can also go for several exams, such as UPSC or IPSC, according to their interests. Some students wish to emerge as working professionals and start their careers. Therefore, they are offered many employment opportunities. Let's take a look at some of the lucrative and sought-after careers options:
Brand Manager
Product Manager
Marketing Communications Manager
Content Marketer
SEO Expert
E-Commerce ManagerDigital marketers are offered high-salary packages depending on their roles and the working sector. Hence, BBA in Digital Marketing scope is massive and versatile.BBA in Digital Marketing Scope is Immense. What Are You Waiting For?

Mahindra University is the perfect choice for pursuing a BBA course in Digital Marketing. The university has a world-class infrastructure, a unique course curriculum covering modern BBA Digital Marketing subjects, research-oriented teaching and learning, highly skilled faculty, strong collaborations with international companies, global research faculties, etc. All these things positively benefit students in several aspects. Therefore, BBA in Digital Marketing scope is high, with several lucrative career opportunities if you pursue it from Mahindra University.