Time Management Is the Key to Quality Education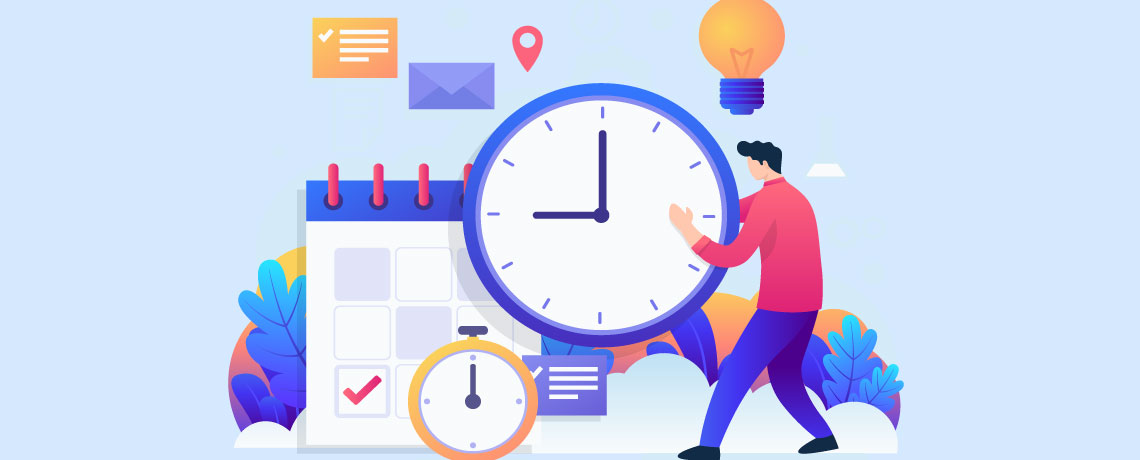 In today's busy world, managing time is significant for students. It is essential for them to set goals and follow them. The first step towards success is efficient time management. Unfortunately, most students struggle with managing their time effectively, relating to increased stress levels. Time management not only brings discipline but also regulates the overall growth of the students. Thus, students must know the effective ways of time management.
What do you understand by Time Management?
Everyone has 24 hours a day; how effectively we spend it depends on us. As the term mentions, time management is utilizing your time fruitfully and making the most of your daily routine. It is the technique of using each hour effectively. It is planning and thinking about how to divide your time between different activities. Managing time makes us complete our work on time, work smarter, and give us adequate time for ourselves. However, each human is wired differently. Therefore, it is important to know that each of our schedules might depend on several intrinsic factors and multiple external factors.
Some of the essential skills students need to effectively manage their time include:
Goal Setting: It is impossible to use time well if you don't have a predefined goal. Goals can be short-term or long-term. It is impossible to set a goal if you don't have a predefined plan in mind. Example: The goal can be short-term, such as completing your assignment for the next day or long-term, such as preparing for your end-of-the-year examinations.
Increasing Your Productivity: Your productivity levels increase If you manage your time efficiently. Scheduling a fixed time for all the tasks to be done for the day lets you chalk your day in advance and enables you to complete more tasks in less time. By dividing what needs to be achieved within a certain period, tasks can be rated according to their importance. Some like to begin their day with easy tasks, while some are difficult. Setting priorities can help students achieve their goals. But you should keep in mind that this will only be effective if your work is on time, as procrastination will negatively impact your efficiency.
Organization: Once the productivity is in place, there has to be a definite plan to get things done. One has to be organized in their work and studies. Some students are well organized, while some could do with assistance. There are many apps such as calendar and other software programs which help you get the work done in a short period of time.
Reduces Your Stress: None can perform under peak stress. Therefore, students must adopt healthy ways of managing their study pressure and productivity. For example, you can quickly become stressed if you have a long list of things but no time. Proper time management can enable you to tackle the stress, and you would know the exact time required to complete each task, which further reduces the anxiety as proper planning can be done.
Time for Extracurricular Activities: When everything is fixed in a schedule, you can get an idea of the extra time left after completing all the tasks. You can time the tasks in such a way that you have time to pursue your hobbies and get fresh air for yourself.
Positive Effect on Health: Good time management results in health as the student does not have to stay awake till late at night to study. It will help you to feel no tiredness and help you to recharge yourself and your sleep cycle.
Cramming of Syllabus is not Required: Students are often unable to complete their syllabus on time; this results in them cramming up the chapters at the last moment, which can cause stress and tension. However, with proper time management techniques, they can complete the chapters on time and revise.
These are some ways a student can fruitfully utilize their time through effective time management.