Top BA LLB Colleges in Hyderabad – Training Exceptional Lawyers and Leaders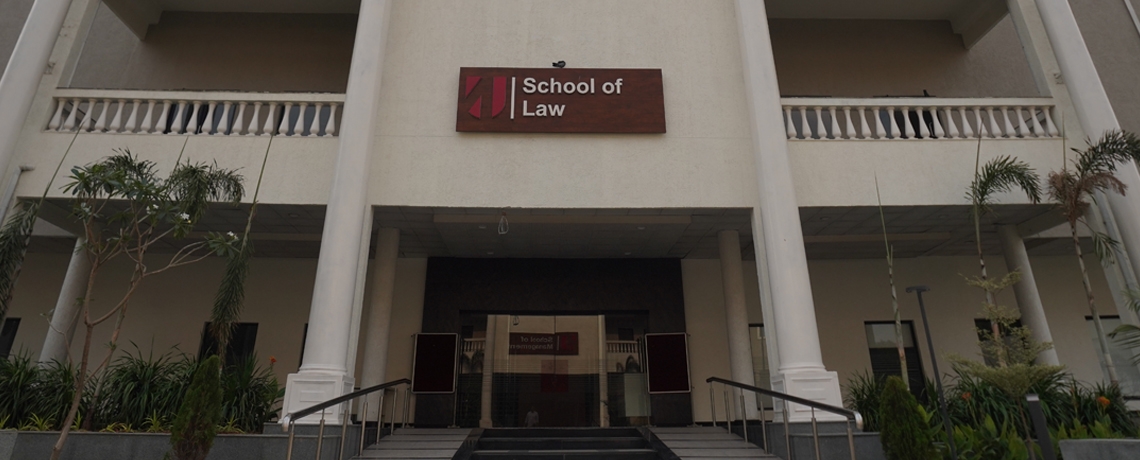 Are you interested in creating a career in law and serving the nation for the welfare of society? If this is what you aspire for in your future, you are at the right place.
Law is an essential part of any society. It expresses distinct things to various individuals and serves a variety of functions. Various societies and cultures have evolved in different ways. That is why there are so many definitions of law, each of which may be correct but may not fully and accurately describe the law.
Aristotle said, "At his best, man is the noblest of all animals; separated from law and justice, he is the worst."
Henry Beecher also stated, "A law is valuable not just because it is a law, but instead because it contains right." Being aware of one's own rights and being delicate to those of others is simply a byproduct of studying law. However, from a layperson's perspective, the law can be defined as "a set of guiding principles that govern human behaviour through the authority of the government."
According to the Bureau of Labor Statistics (BLS), employment opportunities for lawyers may increase by 9% between now and 2030. However, to become a new-age legal professional, you need to study and get educated at one of the top BA LLB colleges in Hyderabad. But why Hyderabad?
Hyderabad, with a substantial number of research and education institutes, is a great choice for those who want to pursue higher education and sculpt a niche for themselves in the best competitive examinations.
Telangana's state capital is home to well-known institutions, including Mahindra University, one of the top universities in India. The city draws a significant number of students from all over the nation as well as from abroad. Some of the top BA LLB colleges in Hyderabad, like Mahindra University, are the nation's hidden gems.
Intellectually Stimulating and Lucrative Career Options After BA LLB
To understand the true value of law, imagine a day without it!
Building a successful legal career can often take significant time, effort, and patience. As a result, only the most determined students choose this field as their chosen profession. If you, too, are a possible future law student looking for help in this area, you're in luck!
If you're wondering what to do after the BA LLB course before you join one of the top BA LLB colleges in Hyderabad, below are some career options available to course graduates.
Apart from the obvious career as a lawyer in specialised areas such as Cyber Law, Income Tax or Civil Cases, Criminal, etc., you can sit for the Judicial Services exam and become a judge.
Many corporations create Law Officer positions and choose candidates through interviews; you could subsequently become Legal Advisors and Corporate Counsel.
Many banks employ Legal Probationary Officers as well. After graduation, you could pursue JAG (Judge Advocate General) services in the Armed Forces or work for a legal firm.
If you want to work in academia and research, you could pursue an LLM and a PhD to become a Professor of Law.
Further, you can find a position in Civil Services, Finance Manager/ Management Accountant in Corporate firms, Administration, Banking & Insurance, Social work/NGOs, HRM/Labour Officer, Law reporter with media houses, Politics, Entrepreneurship, etc.
However, to have a thriving career path after graduation in law, one needs to complete education at one of the top BA LLB colleges in Hyderabad.
Mahindra University – Transforming Legal Education and Setting Standards
Mahindra University is a forerunner in pioneering educational systems, reshaping teaching and learning to produce trained legal professionals committed to positive change.
The BA LLB (Hons.) course offered by the School of Law at Mahindra University is a multi-disciplinary undergraduate academic programme designed to meet the needs of the legal profession, including litigation, judiciary, academia, corporate legal consultation, immigration, public international law and private international law, policy engagement, and so on.
Students in this integrated course will also learn liberal arts subjects such as English, History, Sociology, and Political Science, in addition to Law and Economics. This programme also offers a solid level-playing preparatory background for entering Indian Administrative Services.
The course teaches legal procedures, principles, corporate governance ideals, and country laws and regulations. There are numerous career options after BA LLB from Mahindra University. BA LLB graduates are eligible to serve in the three major departments of government: the judiciary, the executive, and the legislature.
Every day, the law affects our lives. It establishes what we are capable of and cannot do. It is used to settle disputes, punish, govern, conduct business, protect people's rights, and provide justice. Similarly, the state employs legal mechanisms to correct past errors and respond to changing societal needs.
Law, in fact, plays a critical role in our social, political, and economic lives. It contributes to the maintenance of peace, the establishment of codes of conduct, and the protection of people's rights. BA LLB course opens the door to diverse opportunities that other career paths lack. If you're interested in pursuing this course, you can visit this link for more details: