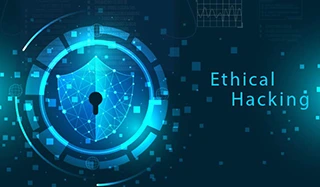 The word 'Hacker' was devised to showcase experts who used their skills to re-develop large systems, increasing their competence and allowing them to multi-task.
Ethical Hacking involves an authorized approach to acquire unauthorized access to a computer system, application, or data. Carrying out an ethical hack involves detailing strategies and actions of hostile attackers. In addition, this practice consists in identifying security vulnerabilities that can be later resolved before a malicious attacker has the opportunity to exploit them.
With the increased risk of cyber attacks prevalent globally, it is essential to protect the security of IT systems. To understand the loopholes being exploited by the hackers, the specialized knowledge of understanding hacking to mitigate the risk, ethical hacking has become an essential and legitimate profession.
Who was the first hacker in history?
Also known as Captain Crunch, John Draper is often named the first-ever hacker. Moreover, rather than having a lot of high-tech hacking tools in his hand, he managed to do it with a toy whistle from a cereal packet.
In the early 1970s, the telephone system was the most prominent computer network accessible to the general public. Moreover, at the time, to place calls, specific analogue frequencies were used, which used an automated system that managed telephones. A toy whistle came free in boxes of
Cap'n Crunch cereal (hence the nickname) through which Draper exploited the system. He made free long distance and international calls. This technique was known as "Phreaking".
Ethical Hacking came into force to counter-attack hacking. Hacking, especially social media or bank accounts, affects millions of lives. Some of the global hacking incidents which significantly impacted the lives of the people are:-
Yahoo (2016): 3000 million users affected globally
This has been the biggest-ever hacking attack in internet history till now. In August 2013, the data breach at Yahoo affected every single customer account that existed at the time, Yahoo parent company Verizon announced. This makes it 3 billion and includes Tumblr, Fantasy and Flickr accounts (other than the email accounts).
SBI, HDFC, ICICI, Axis and Yes Banks debit cards compromised: 3.2 million users affected globally.
In what can be seen as one of the most significant breaches of financial data in India, debit cards of around 3.2 million users were compromised, enabling fraudsters to steal their money. The worst affected banks were Axis Bank, ICICI, HDFC, Yes Bank and SBI. The breach in the debit card took place after malware attacked the Hitachi Payment Services between May and July 2016. Later, the company acknowledged that a sophisticated malware injected into its network led to the breach.
LinkedIn (2016): 117 million users affected globally
LinkedIn was hacked in 2012, and some 6.5 million
accounts were affected. However, In May 2016, four years later, the company said many more users had been affected. In addition, the company had made a statement that an additional set of data has been released claiming to email and hashed passwords combinations of more than 100 million LinkedIn members and are taking immediate steps to invalidate the accounts' passwords.
Zomato (2017): Therestaurant app suffered a major security breach in May 2017 when 17 million users were affected globally as their data were stolen.
Zomato had acknowledged the hacking attack claimed that no payment information or credit card data was stolen/leaked.
Facebook (2018): 87 million users affected globally
Facebook was facing one of the biggest scandals in its history. The company was under fire for improperly sharing users' data with a UK-based company called Cambridge Analytica. The data had been used later to influence US election results. Earlier Facebook claimed that 87 million users had been affected by the data breach. As for India, the figures are around 562,120 people as per the social networking company.
The risk associated with hacking as evidenced in the past few years (phishing in the banking arena, hacking of government websites.) The role of ethical hacking has gained prominence by leaps and bounds. Given the wide usage of the internet and the growing importance of information technology across the world, the role of ethical hacking as a profession to protect from attacks on IT systems has become a specialized and critical function.