Intellectual Property Expert, Dr. S. Rama Rao, interacts with Law Students at Mahindra University.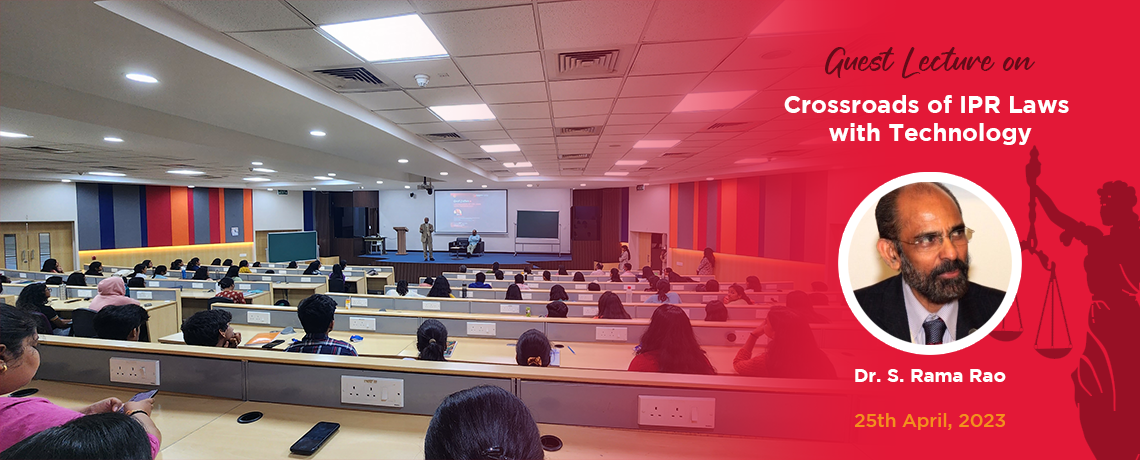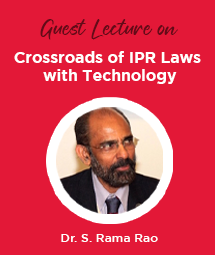 Dr. S. Rama Rao, former Microsoft Chair professor of Intellectual Property and ex-director of World Intellectual Property Organisation (WIPO) at United Nations, visited Mahindra University on April 25th, 2023, and interacted with the law students. He was welcomed by the faculty and students of the School of Law, including the Dean of School of Law, Dr Madabhushi Sridhar Acharyulu.The event titled 'Crossroads Of IPR Laws With Technology' began with Dr Rama Rao building curiosity in students' minds about Intellectual Property. However, before talking about it, he introduced the term 'No man's land'- Res Nullius, and said that the land or any creative object created by a person with his intellectual thoughts, which is not Res Nullius, shall have patents on the creator's name.
Before extensively talking about Intellectual Property Rights, Dr Rao diligently described patents. He said that patents are given to work that is innovative, socially provides utility, and poses novelty. He also elaborated on trademarks as a type of intellectual property giving different identification signs for various products published by an entity.
He concluded the session by expressing his gratitude for being in India, where intellectual leaders are born. This thought shared by Dr Rao is essential to safeguard the original works of the students, especially given the university's thoughtful writers and innovators.