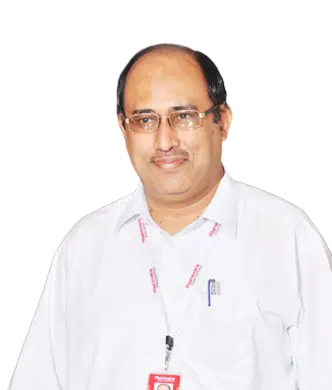 Arya Kumar Bhattacharya
Professor & Dean R&D
Arya.Bhattacharya@mahindrauniversity.edu.in
Prof. Arya Kumar Bhattacharya is the Dean of Research and Professor in the Ecole Centrale School of Engineering. He has with him more than twenty years of industrial experience, including at Defence Research and Development Organization (ADA – Bangalore), Alstom Transport (UK) and at Tata Steel (Automation Division, Jamshedpur), all in Research and Development roles at different levels. He has been AICTE-INAE Distinguished Visiting Professor at Birla Institute of Technology, Mesra.
Prof. Arya has filed for more than twenty patents and published more than forty papers in Journals, International Conferences and book chapters. His multi-disciplinary research interests cover Artificial Intelligence, Machine Learning and Deep Learning, Evolutionary Algorithms, Game Theory, and Autonomous Systems applied to different domains like Aerospace, Manufacturing and Industry 4.0, Logistics and Supply Chain, Transportation and others.
Contact: arya.bhattacharya@mahindrauniversity.edu.in deanresearch@mahindrauniversity.edu.in+914067135161
1994
Ph.D. (Aerospace Engineering; Computational Fluid Dynamics), Indian Institute of Technology, Kanpur, India, 1994.
1986
M.Tech. (Computational Mechanics), Indian Institute of Technology, Kharagpur, India, 1986.
1984
Integrated (5-year) M. Sc. (Mathematics), Indian Institute of Technology, Kharagpur, India, 1984.
2018
Dean of Research and Development since Jan 2018.
Professor of Computer Science, specializing in Artificial Intelligence, at current Institute.
2012-2014.
AICTE-INAE Distinguished Visiting Professor at BIT, Mesra; June 2012 to April 2014.
2003-2014
Head of Intelligent Systems and Mathematical Modelling Expert Group, Automation Division, Tata Steel, Jamshedpur; Jan 2003 to Apr 2014.
2000-2002
Head of Department of Modeling & Analysis, Alstom Transport Information Solutions, London UK; Nov 2000 to Dec 2002.
1993-2000
Scientist at various levels at Aerodynamics Division, Aeronautical Development Agency, Bangalore; Aug 1993 to July 2000.
1986 -1988
Aeronautical Engineer at Hindustan Aeronautics Limited, Bangalore; Aug 1986 to Dec 1988.