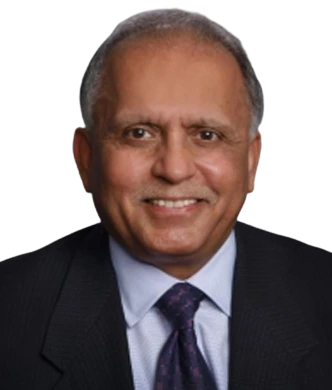 Gaurav Bhalla
Visiting Faculty Centre for Executive Education
Dr. Gaurav Bhalla is a globally acclaimed 'thinker-doer' and trusted expert in Strategy, Marketing, and Innovation. Currently a solopreneur and thought leader, he has held senior management and C-level positions at P&G (Richardson Vicks), Nestle, and TNS Worldwide.
Active in the executive education field since 1985, Dr. Bhalla has designed and delivered customized and open enrolment courses in over 25 different countries to a variety of Fortune 500 companies and public enterprises in several sectors, such as Glaxo, Capital One, Caterpillar, Lafarge-Holcim, General Motors, Marriott, Axis Bank, Bajaj Allianz, Cognizant Technologies, Microsoft, EY, and Deloitte.
Additionally, Gaurav has also designed and taught executive education programmes at leading BSchools, such as Georgetown, Fuqua School of Business (Duke University), Singapore Management University, University of Maryland, and Indian School of Business.
His action platform for achieving customer-centric growth is "Disrupt – Transform – Win." Consequently, he operates at the intersection of Leadership, Innovation, Strategy, and Marketing, and focuses on programs and topics that promote the growth and wellbeing of not just the company, but also its customers, employees, and the environment.
In 2016, he won a global award, Executive Education Specialist of the Year.
Examples of his thought leadership include his HBR article, "Rethinking Marketing," and his book, "Collaboration and Co-Creation; New Platforms for Marketing and Innovation, "
What makes Gaurav unique are his growth mindset, his diversity of experience, and his WHY – his purpose – that values the humanity of people more than their executive brilliance