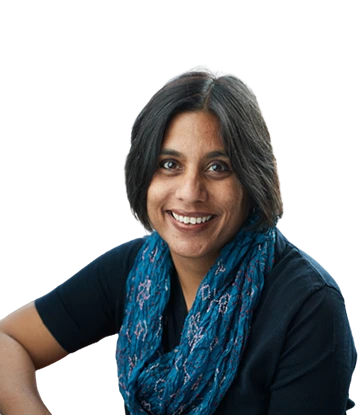 Mukti Khaire
Cornell Tech
Mukti Khaire is the Girish and Jaidev Reddy Professor at Cornell Tech and in the Johnson School at Cornell University. She serves as the Faculty Director of the Johnson Cornell Tech MBA Program. She received a PhD in Management in 2006 from Columbia University's Graduate School of Business.
She completed a Masters in Management from Indian Institute of Technology (IIT) – Bombay and a Master of Science in Environmental Science and a Bachelor of Science in Microbiology from the University of Pune, India. Prior to joining Cornell Tech in 2016, she was on the faculty of Harvard Business School (Entrepreneurial Management Unit; 2005-2016) and spent a year as Visiting Faculty in Brown University (Sociology; 2015-2016).
Khaire is the recipient of several academic honors and research awards. Dr. Khaire's research, which has been published in leading business and management journals, has shed light on the structure and functioning of creative industries and the business and societal implications of entrepreneurship in the cultural sector. Mukti has also authored 35 teaching cases on ventures in the creative industries. She currently serves on the Board of Tech Mahindra in India, and Fractured Atlas in the USA.